Axolotls lack the facial muscles to make expression felt gestures. This is interesting however most axolotls are born with either a blank expression, permanent smile, or permanent frown. Owners alike feel to know by our pets if we are doing something wrong or right. We look to them to let us know.
Yes, although it's true that axolotls love being alone in nature, Axolotls can recognize their owner. Amphibians, fish, and pretty much everything is able to feel pain. Since this is true why wouldn't they have feelings to love us?
Axolotls may show us love in a variety of ways. Axolotls will come to the surface of the water and look around. They will look outside of the aquarium to see what other things are making sounds out of their aquariums. By them doing this it's almost like they are looking for you.
Axolotls will begin to recognize you as you interact with them. They may be a bit stressed not knowing you as every human and pet interaction starts but they will eventually recognize you. This does also mean they will recognize your significant other as well.
If you would like to learn more about Axolotl Care, Tank Mates, Housing, Feeding, etc. Then HERE is an article on our website you won't wanna miss.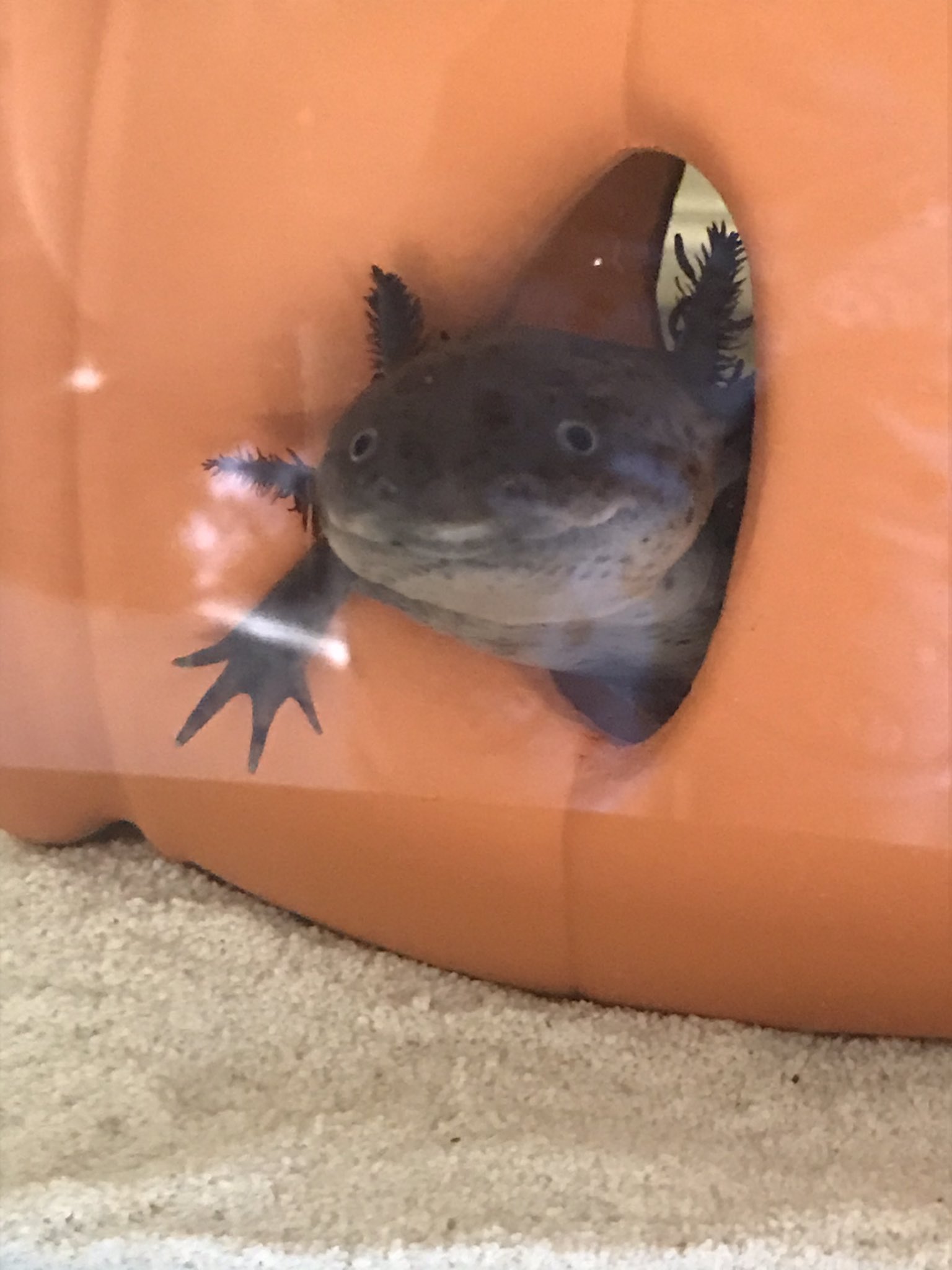 Axolotls can feel other emotions than just love of course. They can feel pain as well. When you have chlorine in their water, even in the slightest of doses, the axolotl will feel severe pain. The chlorine will enter through its bloodstream causing skin irritation, possible tissue burns, or even death.
This can cause immense stress. Stress can lead to much more including breathing at the surface or darting around their enclosure at lightning speeds going absolutely nowhere which can lead to them being injured.
What other emotions can Axolotls feel
Anxiety
Stress
Distress
Excitement
Fear
Pleasure
Frustration
Suffering
Why wouldn't the Axolotls be able to not feel the love? Seems to me that personally, the axolotl isn't so different between you and me with emotions.
Axolotls respond to human interaction. They do enjoy being pet by their owners. This is one of the only things that we can do with our axolotls. Axolotls are not very good at comprehending what they have learned so it would be very hard to teach them tricks if you tried to do so.
How To Tell If Your Axolotl Is Happy
Signs Your Axolotl May Not Be Happy
Eating Habits
Water Quality, Water Flow, Water Temperature
Curled Tail
Floating
Irritated Skin
Sickness
Loss Of Limbs
Eating Habits
Axolotls eat pretty much anything you put in front of them which is pretty much like most children. If the axolotl is full then he won't want to eat anymore which is completely normal. When they are not eating at their usual time for feedings then this is a sign to worry.
Water Quality, Water Flow, Water Temperature
The Best Water Quality is water that is free of chemicals which is pretty much chlorine and other types of harmful chemicals. Axolotls as we mentioned absolutely hate chlorine so stay away from that for sure.
Axolotls prefer to have little to no aeration in their tank. We have written an article more in-depth about that here. Axolotls will prefer a normal sponge filter over most due to the low amount of current.
For axolotls, a colder environment is perfect for them. The Ideal temperature is different from owner to owner but they love the temperature as low as 60 degrees. They can withstand temperatures up to 74 but they would be extremely stressed and unhappy.
To maintain a cooler temperature you can use a chiller if you have the budget, or something as cheap as a small fan blowing the top layer of water to keep the tank cooler.
Curled Tail
A curled tail, forward-facing axolotl, with a shrinking tail is a common way to know your axolotl is sick. curling the tip of his tail can mean that he is stressed but also mean he is sick. If he is sick then it's best to contact a local veterinarian for more information.
Floating
If your axolotl is floating it can mean a couple of things. Hopefully, he is just relaxing. Have you ever just wanted to relax in a swimming pool and just float? That is what your axolotl is doing.
If your axolotl is floating with its tail up and face down then he may be a bit impacted or he just cannot poop. Having a rock bottom tank with rocks bigger than his head and or really fine sand will fix this impacting issue. Another way you can help this is by lowering his temperature enough so he or she can make a bowel movement. Then Boom problem solved.
Irritated Skin
Irritated Skin can mean a variety of issues however we will talk about the mild issues. One of the many reasons can be the chlorine that we talked about before. That can cause skin irritation. With the rest of the skin irritations, we will discuss more in-depth in the article.
Sickness
Fungus On Gills
One of the most common illnesses you may experience and the easiest to spot is Fungus On The Gills. Their gill filaments can fall off as a result and you may see white particles in their water as well.
Causes
Low Immunity
Stress
Symptoms Of Other Diseases
Treatment
Salt Bath
Salt Baths
2-3 TSP Salt Per 1 Quart Water
10-Min Bath, 1-2 Times A Day
Loss Of Limbs / Cuts
Axolotls can have some cannibalistic tank mates and I don't know about you but for me, having a loosed limb would definitely stress me out. It does for them as well however to solve this issue just have them in their normal water parameters with plenty of food. In about a month the limb will be regenerated.
Conclusion
Axolotls definitely have a large array of emotions. They aren't that different from us humans as for emotions goes. Axolotls have their quirks but they sure as fun pets to have. If you enjoyed this article then consider reading some more articles he has on our site.